Organizational & Process Change
Since 2002, Highlands Consulting has helped large or complex organizations follow a structured approach to organizational, process, and digital change, resulting in efficiencies, faster adoption, reduced costs, and improved service.
Organizational Change Management
Whether transformational or procedural, change is difficult. Our approach to organizational change management (OCM) focuses on leadership, empowerment, and communication. Clients often seek our help to:
Assess change readiness for a new system
Develop and execute an OCM strategy
Evaluate their change efforts
Deliver change management training for long-term sustainability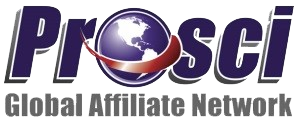 The Prosci® change management methodology is the de facto standard for over three quarters of the Fortune 100 and many of the world's largest government organizations. In 2007, Highlands Consulting began using the Prosci methodology for our large and complex OCM projects. After reviewing our successful OCM consulting track record, Prosci accepted Highlands Consulting into their Global Affiliate Network and approved us as one of only five authorized providers in the United States and the only one based in California. All of our full-time consultants are either Certified Prosci Practitioners or Instructors and average 12 years of hands-on OCM experience.
Process Analysis and Change
Based on each unique client need, we select an established process analysis methodology such as Lean Six Sigma, Rapid Process Improvement (RPI), Kaizen, and Business Process Model Notation (BPMN) to analyze the Current State, design the Future State, and determine the gaps. Highlands Consulting recognizes the importance of client involvement to define and embrace new processes that link strategy, people, and digital needs. We look at the big picture and then dig into the details as we collaborate with our clients to both define and improve their business processes.
What Makes Us Different
Organizational change management is deeply embedded within our DNA and not an afterthought as an "add-on" service. In addition to being accepted into the exclusive Prosci Global Affiliate Network, our consultants have a deep passion for helping organizations and individuals adapt to new processes and systems.
Example Clients
California Public Employees' Retirement System (CalPERS), a $510 million pension system replacement and the largest in the nation; California Child Welfare Digital Services (CWDS), the State's largest Agile development project to date.