Excitement was in the air on March 18 at the Special Olympics 2023 Folsom Basketball Regional Competition! After an 8-week basketball season, these tournaments showcased the efforts of the 300 Special Olympians from Sacramento, Placer, and Yolo counties. These determined and passionate athletes were an inspiration with their sportsmanship, teamwork, smiles, and give-it-your-all attitude.
Our Highlands volunteers helped with awards, scorekeeping, and tracking stats. One coworker said, "I worked harder than I expected to, and had more fun than I expected to!" and many of our folks commented how fulfilling it was to be a part of this event.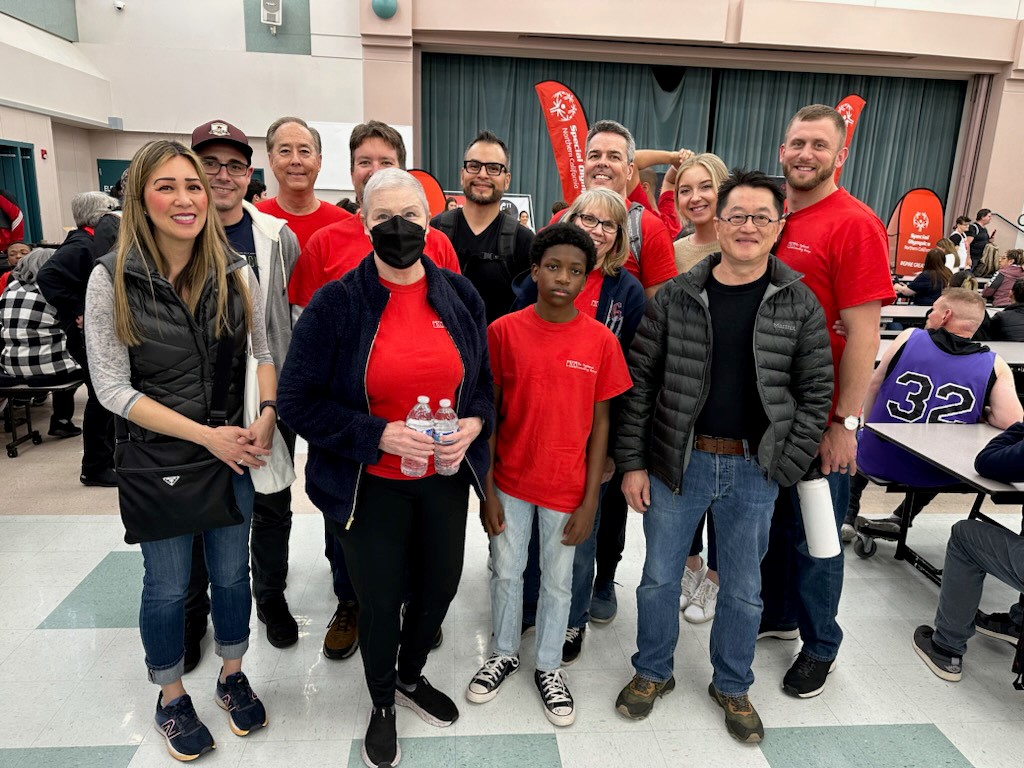 We admire all the hard work and dedication of Special Olympics athletes, coaches, event planners, friends and family in the stands, and volunteers that made this a memorable event!